About Us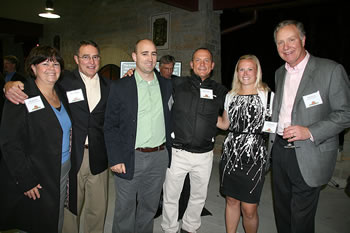 Goals & Purpose
The Glenview Park Foundation was formed in 1996 for the purpose of providing additional financial support to assist the park district in its delivery of recreation programs, services, facilities and events for Glenview residents. The foundation raises funds through community partnerships, individual donations and annual fundraising events such as the Firecracker Classic and the 3v3 Youth Soccer Fest.
The Foundation is guided by a Board consisting of community members and business leaders dedicated to improving the quality of life for our residents through recreation, leisure and open space.
Executive Committee
Kevin Christell, President
Matt Dimuzio, Vice President
Karen Paszkiewicz, Secretary
Ryan Peschke, Treasurer
Omar Daghestani, Past President
Board of Directors
Irene Banas
Cathy Basic
Steve Bucklin
Arthur Fess
Anne Hagerty
Damon Havill
Paul Jones
David Kassner

Jeff Lawler
Jim Martin
Michael McCarty
Jack Morgan
Michael Nolan
Ryan Peschke
George Silca
Jeff Thoelecke
Learn More about the Glenview Park Foundation
Find out about all the great projects that the Glenview Park Foundation has been involved with in association with the Glenview Park District — one of the largest most unique park district in Illinois. Whether you are interested in learning about the future, discovering the past, taking up a new sport, enjoying your leisure time in the great outdoors…or just plain having fun…the Glenview Park District is the place for you.
To learn more, please watch a video about the Glenview Park Foundation projects. View our bylaws.
Become a Glenview Park Foundation Board Member
Serving on the Glenview Park Foundation is a great way to give back to your community. If you have experience in fundraising, an interest in the expansion and support of recreational opportunities in Glenview, and the availability to attend at least four meetings a year and follow through with assigned responsibilities, please consider volunteering to serve on the Foundation Board. For more information on how you can become a member, contact Mike McCarty at (224) 521-2250. Download our membership application.
Glenview Park Foundation is a 501 (c) (3) non-profit entity. Donations to the Foundation are tax deductible to the extent allowed by law.