Firecracker Classic Golf Outing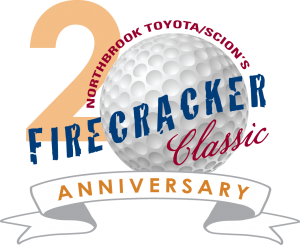 Thank you for being part of the 20th Annual Glenview Park Foundation Firecracker Classic and supporting the Glenview Park Foundation. The day was a great success and we have you to thank for that.  The sun was shining and the putts were sinking! And, to top it all off, the Glenview Park Foundation was able to raise approximately $55,000 to supports its efforts in the community!   We have put a short presentation of the day's event on our website for your enjoyment.  Please feel free to share this link with anyone you feel would enjoy it!
This event was sold out in April of this year, so be sure to mark your calendars for the 21st Annual Firecracker Classic – tentative date is June 17, 2016.  Watch your mailboxes in March for the save the date postcard and check back on the website in early April to sign up online.