WinterFest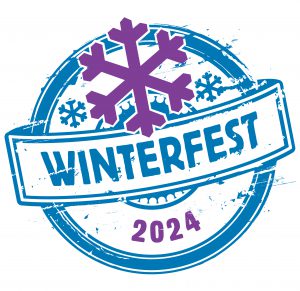 January 20, 2024
Glenview Community Ice Center, 1851 Landwehr Rd, Glenview

2024 activities and details coming soon… see the details from last year below!
---
Presented by the Glenview Park Foundation, join us in January to celebrate all things winter at Winterfest at the Glenview Community Ice Center. Watch triple-header hockey games between Glenbrook South Titan Hockey Club and Loyola Academy Hockey Club, check out the Ice Center's brand-new Ice Bumper Cars, and participate in a youth 3v3 hockey tournament. Learn to curl and shoot the puck on and off the ice, buy tickets for a 50/50 raffle and enjoy food and drink. All proceeds from Winterfest benefit the Glenview Park Foundation. Pre-registered activities include the cost of admission.
Glenbrook South Titan Hockey Club vs. Loyola Academy Hockey Club
Glenview Community Ice Center

Games Times
5:10 p.m. (Glenbrook South Varsity Black vs. Loyola Maroon)
6:30 p.m. (Glenbrook South Varsity vs. Loyola Gold )
8:15 p.m. (Glenbrook South Junior Varsity vs. Loyola Junior Varsity)

2023 Schedule of Activities
Pre-registration is required.
Learn to Speedskate (ages 6+)
Rink B
5- 6:10 p.m.
Learn the basics of speedskating under the coaching of Northbrook Speedskating Club. Club coaches and skaters will be on the ice to help demonstrate the basics of speedskating, such as positions, straightaways, corners and starts.
3V3 Hockey Tournament (ages 5 to 9; 8 to 11; and 10 to 13)
Rink B
3:30- 6:15 p.m.
The 3v3 Hockey Tournament is for Dynamite through PeeWee players of all skill levels. Space is limited to 32 players per level, 4 teams of 8 players, small nets, and no goalie. there will be three 20-minute games. Players register individually and staff will form teams. Join in the fun!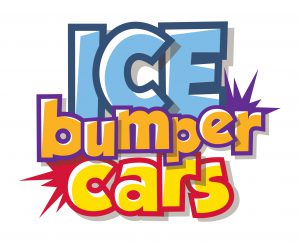 Ice Bumper Cars
Studio Rink
4:30- 8:50 p.m., 20-minute sessions
Come bump around in the new Ice Bumpers Cars on the Studio Rink at the Glenview Community Ice Center.
Learn to Curl
Rink B
6:20- 9:20 p.m.. one-hour classes
Grab a few friends or make some new ones and learn the basics of curling. Instructor-led, Learn to Curl classes provide an overview of how to use curling equipment, game scoring, and an opportunity to play a game or two. No prior experience is required. Participants must be at least 12 years of age (if under 18 years old, participant must be accompanied by an adult). All participants must wear flat, closed-toed, rubber-soled shoes (gym shoes recommended). Curling equipment will be provided.
Shoot the Puck
Studio Rink
6:40- 7:30 p.m.
Make your NHL dreams come true! Shoot the puck on our Studio Rink. Competition starts with three slots to make the shot, and then goes down to one slot. Prizes will be given out to all who make their first shot!
Dryland Training Room
5:15- 8:15 p.m., one-hour sessions
Compete against your age group, utilizing the RapidShot and RapidHands training equipment. Participants will be measured on accuracy, fastest shot, and stickhandling skills. Prizes will be given out to age group winners!
Thank You to our Sponsors