Accomplishments
The Glenview Park Foundation is proud of its contributions in support of recreation opportunities in our community, having raised more than $2,200,000 to fund projects like those described below.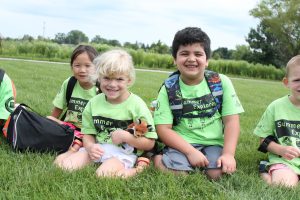 2023 – Expanding Access to Summer Camp
The Foundation received a $100k grant from the Northfield Township and partnered with the Park District and School District 34 to provide summer camp opportunities for students who are experiencing homelessness. The Foundation also donated $10k and launched a fundraising campaign that provided an additional $20k.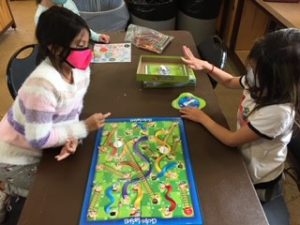 2020-2022 – Supporting Camp REC
CAMP REC provided adaptive learning for Glenview Schools during the pandemic. The Foundation provided $57,200 in scholarships for families to allow students to experience Recreational activities, Enrichment and sense of Community.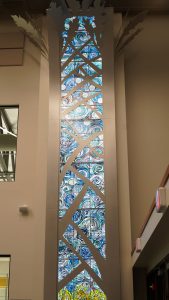 2020 – Under the Stars Sculpture at Glenview Community Ice Center
Designed by local Glenview artist Elisa R. Boughner, and fabricated by Bader Art Metal & Fabrication, the inspiration behind this contemporary art sculpture was a treasured childhood memory. The Glenview Park Foundation and Glenview Park District wanted something that would convey community, sense of place and positive energy. The metal used to form the sculpture is powder-coated aluminum. The glass is fused by placing multi-colored pieces of glass in a kiln where it is melted and blended to increase its strength. The glass is then hand painted and fused multiple times to complete the process.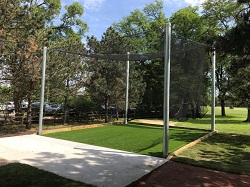 2018 – Improvements at Glenview Park Golf Club
The Park Foundation funded $19,500 for the construction of the Golf Hitting Bays at the Glenview Park Golf Club to allow players a space to warm up before playing a round of golf.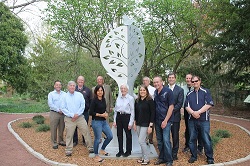 2018 – Sculpture in Synnestvedt Arboretum in Flick Park
Collaborating with a local artist and sculpture, the Glenview Park Foundation pledged $17,650 to complete the Art in the Park sculpture at the Synnestvedt Arboretum in Flick Park.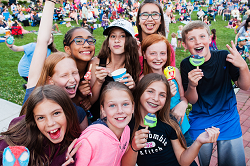 2018 – Establishment of Annual Leisureship Fund Contributions
As part of the Park Foundation's annual donations, the foundation board has pledged to donate 10% of net operating income based on the prior year's audit (capped at a max of $10,000) to the Glenview Park District Leisureship Program. Recreation leisureships are available throughout the year to those families who find it difficult or otherwise impossible to register their children for park district programs due to financial constraints. You can help with this important program by making a tax deductible donation. Please send a check payable to Glenview Park Foundation (with Youth Leisureship Fund as a note) to: Glenview Park District, 1930 Prairie St., Glenview, IL 60025.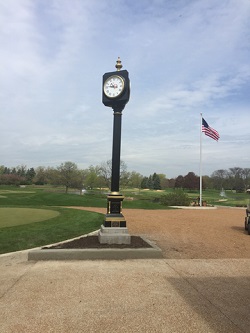 2017 – Improvements at Glenview Park Golf Club
The Park Foundation contributed $12,000 for a 3 sided ornamental town square clock at the Glenview Park Golf Club. The clock is a focal piece and is enjoyed by all golfers and Coarse Restaurant patrons alike.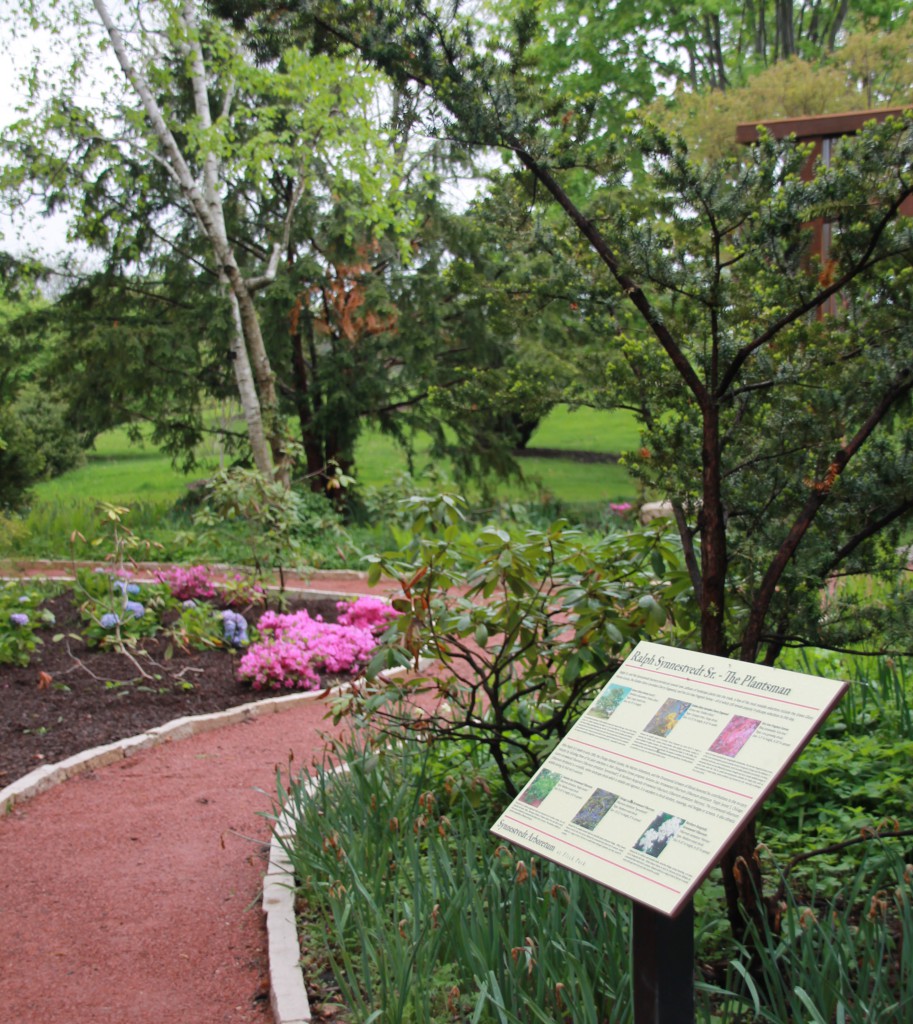 2016 – Synnestvedt Arboretum at Flick Park
The park district acquired this parcel of property back in 1985, as a display garden for the Synnestvedt Nursery. In 2016, in a cooperative effort between the Glenview Park District and the Glenview Park Foundation, the former nursery was reconstructed with new plantings, benches, improved walkways and inviting entrances complete with trellises. The project was funded in part by a $83,578.00 donation from the Glenview Park Foundation.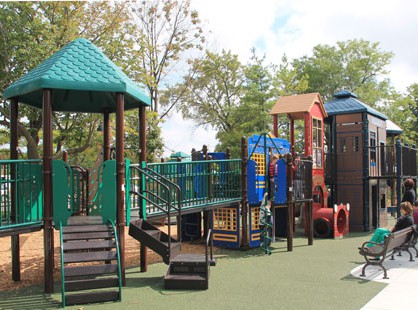 2014 – Jackman Park Renovation
Jackman Park was renovated to include a new playground for both age groups, a seating plaza, pathways, lighting and landscaping. This project was made possible in part by at $200,000 donation from the Glenview Park Foundation.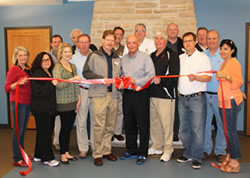 2012 – Willow Park Fieldhouse Renovation
In 2010, the Glenview Park Foundation joined forces with the Glenview Park District, Northern Suburban Special Recreation Association (NSSRA) and Northern Suburban Special Recreation Foundation (NSSRF) to renovate and expand Glenview's Willow Park Fieldhouse, making it fully accessible for children and adults with disabilities. The Foundation contributed $100,000 toward construction of this project which was opened for public use at a grand opening celebration in May 2012.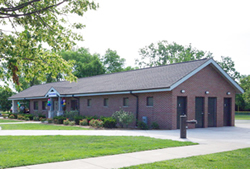 2008 – Crowley Park Renovation
In June of 2007, the Glenview Park Foundation partnered with LaSalle Bank, sponsor of the Nationwide Golf Tour's LaSalle Bank Open, to help fund the renovation of Crowley Park. The $10,000 total proceeds from the golf tournament's admission fee was matched by a $10,000 grant from the Glenview Park Foundation and the renovated park and new fieldhouse were rededicated in June 2008.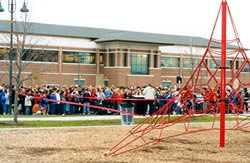 2006 – District 34 Middle School Playgrounds
In December of 2005 the Glenview Park Foundation unanimously voted to make a $100,000 donation to help fund construction of new playgrounds at Springman and Attea Middle Schools in Glenview to serve the needs of Glenview's middle school-aged population. Additional funds were provided by "Play for Life", a group of interested parents who undertook various fund-raising activities to raise an additional $50,000 of the projected $165,000 cost. The outcome of this cooperative effort among the Glenview Park District, the Glenview Park Foundation, School District 34, the Attea-Springman PTA and the Play for Life fundraising group was the purchase of two playgrounds at no cost to the taxpayers of Glenview.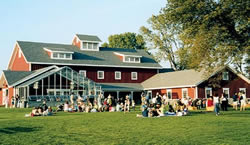 2006 – Wagner Farm Heritage Center
In 2004, The Board of the Glenview Park Foundation entered into a partnership with the Friends of Wagner Farm, a newly formed group dedicated to further the mission of the park district's Wagner Farm. The Foundation, in cooperation with the Friends of Wagner Farm, a special committee of the Foundation raised $1,200,000 in funds to support for the construction of the farm's new Heritage Center. The facility allows year- round programming and includes classrooms, a greenhouse, science classroom, milking parlor, dairy laboratory and 3,000 square feet of exhibit space.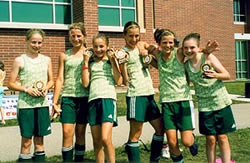 2005 – Kick It-Glenview 3V3 Summer Soccerfest
In the spring of 2005, the Foundation launched its second major fundraising effort, an annual 3v3 soccer tournament to serve the dual purposes of generating revenue and supporting the foundation's mission of providing wholesome recreational opportunities for the community. Now in its 9th year, the event has grown to be one of Chicagoland's most popular youth soccer events. In 2012, over 150 teams participated and over $17,000 was raised.
2001 – Park Center Mural
As you enter the main doors at Park Center, you will notice a unique piece of artwork over the fireplace in the main lobby. "Community," a brick mural created by Nebraska artist Jay Tschetter depicts well-known local structures representative of Glenview's history. The $33,600 cost of this mural was funded by the Foundation through a donation from Glenview State Bank.
2000 – Community Recreation Grants
In January 2000, the Foundation awarded a total of $10,000 in grants to six community entities in support of their recreation programs and activities. Recipients of these grants included Youth Services of Glenview-Northbook, The Grove National Historic Landmark, the Glenview Park District Recreation Department, the Glenview Police Department (Safety City equipment), Glenview Titans Fast Pitch Association and American Youth Soccer Association (AYSO).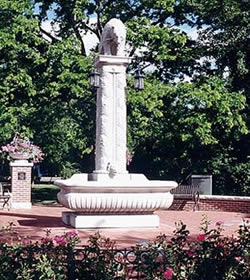 1999 – Restoration of Jackman Bear Fountain
In 1999, the Foundation worked in cooperation with the Village of Glenview's Centennial Commission to raise the needed funds to recast the iconic Jackman Bear Fountain which had served as a symbol of the Village of Glenview for many decades since its original installation in 1917. The fountain was relocated in a new Centennial Plaza in Jackman Park which was unveiled as part of the Village's Centennial Celebration in 1999.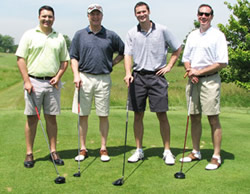 1996 – Firecracker Classic Golf Outing
Seeking a forum that could both raise funds for and promote community awareness of the Foundation and its work, the Foundation kicked off the first Firecracker Classic golf outing in 1996. Currently in its 18th year, this premier golf event, now known as the Firecracker Classic , has grown to 144 players and is supported by more than 100 business and individual donors who provide sponsorships, services and prizes. The outing has become the major fundraiser for the Glenview Park Foundation netting over $420,000 in funds to support community recreation.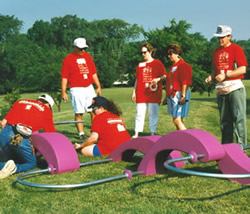 1996 – Flick Park Playground
As its first project in June of 1996, the fledgling Glenview Park Foundation partnered with Saturn Corporation to build a new playground at Flick Park. Saturn donated a $25,000 playground facility to the foundation. Foundation members worked with the Saturn's local management team and employees and park district employees to install the playground on a single Saturday. A dedication and grand opening celebration event was held the following day.
Glenview Park Foundation is a 501 (c) (3) non-profit entity. Donations to the Foundation are tax deductible to the extent allowed by law.
1996 – Flick Park Playground (1)
1996 – Firecracker Classic Golf Outing (2)
1999 – Restoration of Jackman Bear Fountain (3)
2000 – Community Recreation Grants
2001 – Park Center Mural
2001 – Circle of Peace Installation (4)
2005 – Kick it Glenview 3V3 Sponsor (5)
2006 – Wagner Farm Heritage Center (6)
2006 – District 34 Middle School Playground
2008 – Crowley Park Renovation (7)
2012 – Willow Park Field House Renovation
2014 – Jackman Park Renovation (8)
2016 – Synnestvedt Arboretum at Flick Park (9)
2017 – Improvements at Glenview Park Golf Club
2018 – Establishment of the Annual Leisureship Fund Contribution (10)
2018 – Sculpture in Synnestvedt Arboretum in Flick Park (11)
2018 – Improvements at Glenview Park Golf Club
2019 – Grove Interpretive Center Megatherium Club Exhibit (12)
2020 – Under the Stars Sculpture at Glenview Community Ice Center (13)